World Famous Location - World Class Addiction Treatment
The 1000 Islands Region is World Renowned for its year-round beauty. People travel from all over the world for treatment at the 1000 Islands Wellness and Treatment Centre in Eastern Ontario, Canada. People looking for Rehab Centres in Toronto, Ottawa, Hamilton,  Winnipeg,  Montreal,  Halifax,  Vancouver,  St. John's,  Calgary, Edmonton, Ottawa, Halifax, Fredericton, Charlottetown, Québec City,  Regina,  Victoria,  Iqaluit,  Yellowknife and all major centres throughout Canada should come to the 1000 Islands.  Why?

Our location is easily accessible because we are so close to major cities. At the same time, providing the healing benefits you can only receive in a rural environment.
We are located right on the shores of the St. Lawrence River in the world famous 1000 Islands in Eastern Ontario, Canada. Since the 1800's the Thousand Islands has been known as a place of healing and rejuvenation.
The indigenous peoples who lived here called it the Garden of The Great Spirit. Starting in the 1940's our location was a renowned Fishing Lodge and Resort.
Today it is home to our world-class centre for healing and addiction rehabilitation.  We nurture and help you to recover with gourmet food, comfortable, modern accommodations and a focus on a relaxed environment for your treatment.
A local saying is that the 1000 Islands are in the middle of everywhere. We are just 1.5 hours from Ottawa, 2 hours from Montreal, 3 hours from Toronto and 1.75 hours from Syracuse, New York. From anywhere in the world our clients fly in to the Ottawa International Airport or the Kingston Regional Airport. Upon arrival we can arrange for VIP pick-up and bring you right to the facility. Our region is also known as Eastern Ontario. Over 10 million Canadians live within 4 hours of our Addiction Rehab facility.
Rehab Treatment in Toronto
If you live in Toronto and GTA you know that life in Southern Ontario is fast paced and hectic. The options for Addiction Treatment in Toronto are usually just a few steps away from this tumultuous lifestyle. We find that one of the best options for full drug and alcohol rehabilitation is to get away from the hustle and bustle of the city. 1000 Islands Wellness & Treatment Centre is one of Canada's most respected treatment facilities located right on the shores of the St. Lawrence River in the heart of the Thousand Islands.
Alcohol and Cannabis are the most common substances used in this region. Opioids continue to be an issue in the region. In 2017, there were 308 opioid overdose deaths in Toronto. This includes accidental deaths, suicides, and deaths with undetermined intent. This is a 66% increase in the number of people who died compared to 2016 and a 125% increase compared to 2015. Due to its population size In 2017, 1 in 4 opioid overdose deaths in Ontario occurred in Toronto. Opioid and Cannabis use are increasing amongst Toronto youth. Drug impaired driving offences continue to grow in numbers in the region.
Our Addiction treatment and Medical Detox facility covers all of your needs during your most vulnerable time. We know that seeking treatment outside of Toronto will increase your chances for recovery. When you can remove yourself from the environment where you used the chances of success grow exponentially. If you are looking for Rehab services in Toronto, 1000 Islands Wellness & Treatment Centre is your logical choice. We are conveniently located just 3.5 hours by car from the GTA.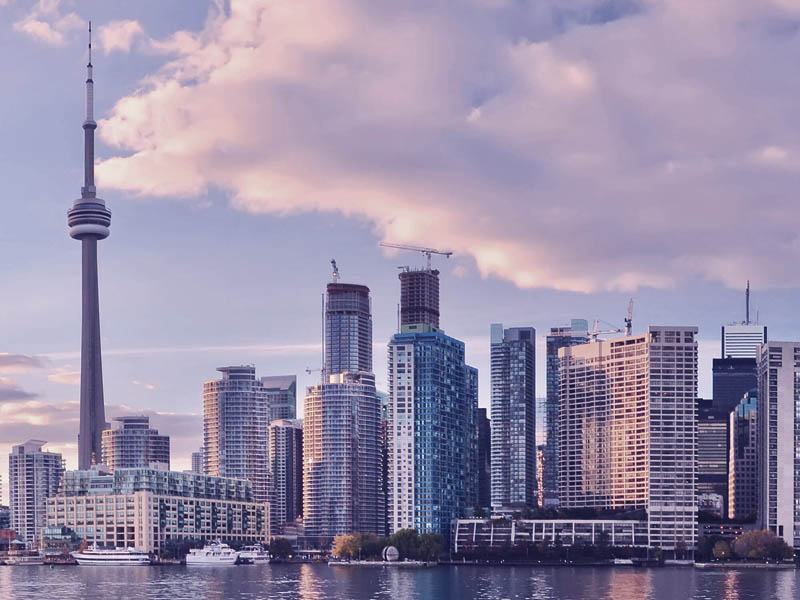 For treatment or support, we're only a phone call away. Our professionals are available to help around the clock.
Your treatment plan is designed for steady progress, with every phase promptly implemented.