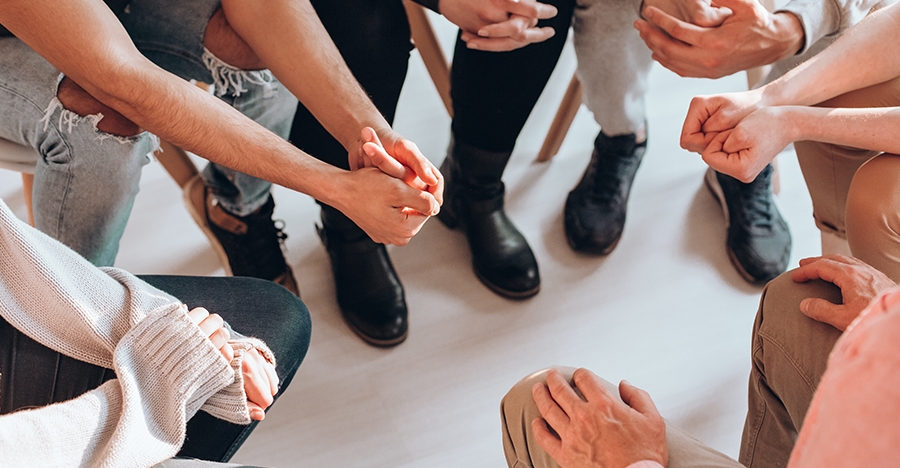 Intervention Services – what you need to know
Canadian Addiction Rehab provides intervention services if your loved one is unwilling to get the help they need. Addiction intervention is designed to assist friends and family of an individual in need of help. Our interventionists will help you in planning, confronting, and moving forward with a plan. This helps them get the life saving addiction treatment they need.
Why are Interventions Necessary?
Those who are addicted tend to believe that they can overcome their addictive behavior with their own. But in reality, the problem continues or gets worst. However, most of the time this is an unrealistic reality.
Successfully breaking free from addiction can be nearly impossible without professional help and dealing with the underlying issues behind the addiction. They will continue to fall deeper into their addiction every time they fail.
An intervention becomes crucial when a person is mentally and physically unable to end their addiction on their own. Mental health is very important.
But not just anyone has the skills to handle an intervention. Each intervention will be a unique and personal situation, with many things that can go wrong. To ensure that an intervention is handled correctly, it is important to seek the guidance of a professionally trained interventionist.
What does an Interventionist do?
An interventionist has the training to work with people from all walks of life and many unique situations. They work with any group who is seeking to confront their addicted friend. This includes family members, loved ones, spouses, siblings, parents, adult children, friends, or co-workers who care for the individual.
The main goal of the interventionist is to relate with the individual and those who are seeking an intervention. As every case is unique, there is no set standard for how an intervention will be conducted. It is the interventionist's job to create the smoothest and most seamless approach when planning and conducting the intervention.
A Planned Intervention is Very Important
The role of the interventionist is more than confronting the individual in need of help. In addition, they also educate.  They help understand the issues and circumstances leading to addiction and the treatment required after the intervention.
The interventionist creates an environment that is optimally suited towards a meaningful and effective confrontation.  They understand how to defuse situations where the individual may become defensive or violent. They act as the objective third-party that can keep the intervention on track.  They keep emotions steady, assisting both the individual and his or her loved ones in remembering their goals.
Understanding the addiction, the problem, and the individual's unique circumstances
Creating an analysis of it and strategizing the best way to tackle it
Guiding the loved ones towards an objective and educated understanding of the situation
Helping the individual and his or her loved ones after the intervention, directing them towards proper treatment and care
There are several types of interventions that your interventionist may choose to apply to your situation. These include:
The Johnson Model: The Johnson Model is a common intervention technique. It involves bringing together of friends and family members to create a calm and loving environment for the individual. In most cases, this is the model when planning an intervention.  
This  does not necessarily work in every case.  Addicted individuals may become confrontational or feel shamed by being confronted by so many people.
The Systemic Model: The Systemic Model is designed for those who are uncomfortable with confrontation. This method is for individuals at-risk of becoming violent or aggressive. This model of intervention can take several weeks or months. It breaks down the intervention into several small meetings with individual friends and family members, as well as the interventionist.
The ARISE Model: The ARISE Model, which stands for A Relational Intervention Sequence for Engagement. This method creates a more careful approach towards the standard intervention. It takes away the confrontational elements of surprise that may derail the process. 
The ARISE Model comes in three stages. These involve contacting the trained interventionist and arranging several meetings between the interventionist, the addicted individual, and various loved ones. Then it involves discussing the possible treatment methods with everyone involved. While a slower process, this can be more effective in more complicated cases and makes for a smoother transition into rehab.
As each case is unique, an interventionist may choose a different model or approach towards designing your intervention. Professional interventionists are trained to adapt to any situation and create the best treatment program for each individual.
Treatment After the Intervention
Part of a successful intervention, will be the plan to secure professional support and treatment immediately. Without treatment, there is great risk of your loved one falling into the addiction again, and repeating the cycle once more.
It is the interventionist's goal introduce rehabilitation.  This happens before the intervention comes to a close. Once the individual agrees to enter a rehabilitation program, the interventionist will make arrangements. This involves working with family and loved ones to bring them to Canadian Addiction Rehab. Once here, the individual receives the best trained and professional support available.
Finally, we understand that each case varies. Just like our personalized interventions, our professionals are trained towards creating personalized routines and approaches towards treating the addiction.  We hep you or your loved one get over the difficult withdrawal stage and then get sober.
We are here if you are ready to provide your loved one with a professional and successful intervention.  Contact our team for more information regarding our intervention services available and how we can help.
For treatment or support, we're only a phone call away. Our professionals are available to help around the clock.

Addictions
Forum
Coming soon.
"Become addicted to constant and never-ending self-improvement."